Home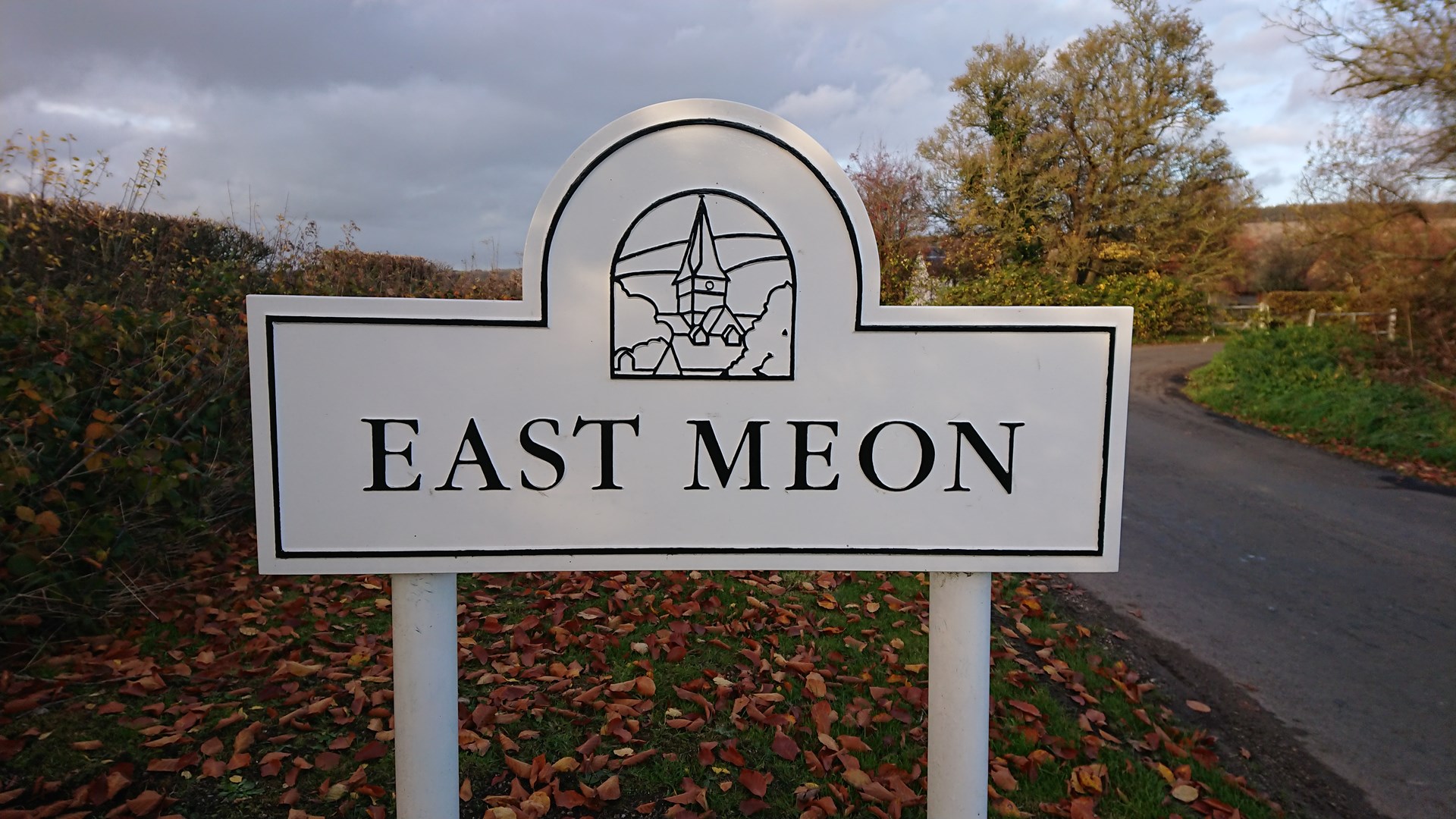 CORONAVIRUS
If you have been told by 111 or your doctor to self isolate and need any help please telephone
East Meon Care Group on 0705 017 7505
Update from Hampshire County Council -April 2020
Public Health -Coronavirus (Covid-19) Hampshire County Council continues to keep a close watch on the Coronavirus outbreak with processes in place to respond. The County Council is also working with Hampshire's Voluntary and Community Sector to assist with support needs for vulnerable residents (see below).
Hampshire residents can stay up to date with the latest Government advice, information and guidance on www.hants.gov.uk/coronavirus
A new helpline is up and running for frail or vulnerable residents who do not have support from families, friends or their local community, and who need urgent assistance with essential food or household supplies, collection of medication, or who are at risk of loneliness.
The Coronavirus Hampshire Helpline – Hantshelp4vulnerable - can be contacted on 0333 370 4000. The helpline is available seven days a week, from 9am-5pm.
If you need urgent food supplies, you can expect to receive a food box, typically containing:
• Pasta
• Cereal
• Soup
• UHT milk
• Long life orange juice
• Bread
• Apples
• Biscuits
• Essential personal items eg soap, toothpaste etc
Key Workers during the Easter Holidays -Council officers will be on hand to help parents who are critical workers and are having difficulty accessing school aged childcare over the Easter holiday. These parents should email [email protected] or, for pre-school care, email the Services for Young Children Team at [email protected] and include full contact details so that parents and carers can be assisted as quickly and efficiently as possible.
-------------------
Annual Parish Assembly due to take place on 27th April has been postponed until further notice.
--------------------
VE Day Commemorations due to take place on Friday 8th May have been cancelled
-------------------
Play Areas and Sports Facilities
In line with Government regulations the 2 play areas at the Village Hall and the Recreation Ground have been closed. The gate to the play area at the Village Hall has been padlocked, the play equipment on the Cricket Ground cannot be blocked off.
IMPORTANT UPDATE - ALL SPORTS COURT

In line with the relaxation of lockdown the All Sports Court is now available for use in accordance with Government rules. To book the tennis court please use the booking form on the tennis court fence. Bookings can be made no more than 48hrs in advance.

The football field will remain open for residents use. No football games may be played. Residents are required to follow Government regulations on social distancing and hygiene.
-------------------------
The Parish Council has now submitted its response to the planning application for the Neighbourhood Plan south of Coombe Road. You can read it on the SDNPA Planning Portal or under the Planning/Neighbourhood Plan tab on this website.
https://planningpublicaccess.southdowns.gov.uk/online-applications/https://planningpublicaccess.southdowns.gov.uk/online-applications/
Welcome to East Meon Parish Council. The historic parish of East Meon is located six miles to the west of Petersfield, Hampshire. It lies in a wide valley, bounded on its southern and eastern sides by the South Downs. The River Meon rises from a source to the south of the village and then flows through the village centre.
East Meon was an important Minster and Hundred in Saxon times. Both before and after the Norman Conquest it was a Manor of the Bishops of Winchester, who built the magnificent parish church of All Saints and the mediaeval manor house, The Court House. The village contains a number of ancient hall houses. It was chosen to be the 'Domesday Village' in 1986.
East Meon Parish Council hold 6 meetings a year which take place in the Church Hall at 6.30pm. All Parishioners are welcome to attend and the agenda for each meeting is available on the website and also on the village noticeboards. Our next meeting will take place on Monday 27th January 2020. In addition to the regular meetings, the Annual Parish Assembly will take place on Monday 27th April in the Village Hall at 7pm
For any information about events and news within our village and local services and businesses, please visit our community and parish magazine website meonmatters.com
For any information about planned roadworks in the Parish, please visit www.roadworks.org
For any information about the Parish Council, please contact the Proper Officer - [email protected]