Home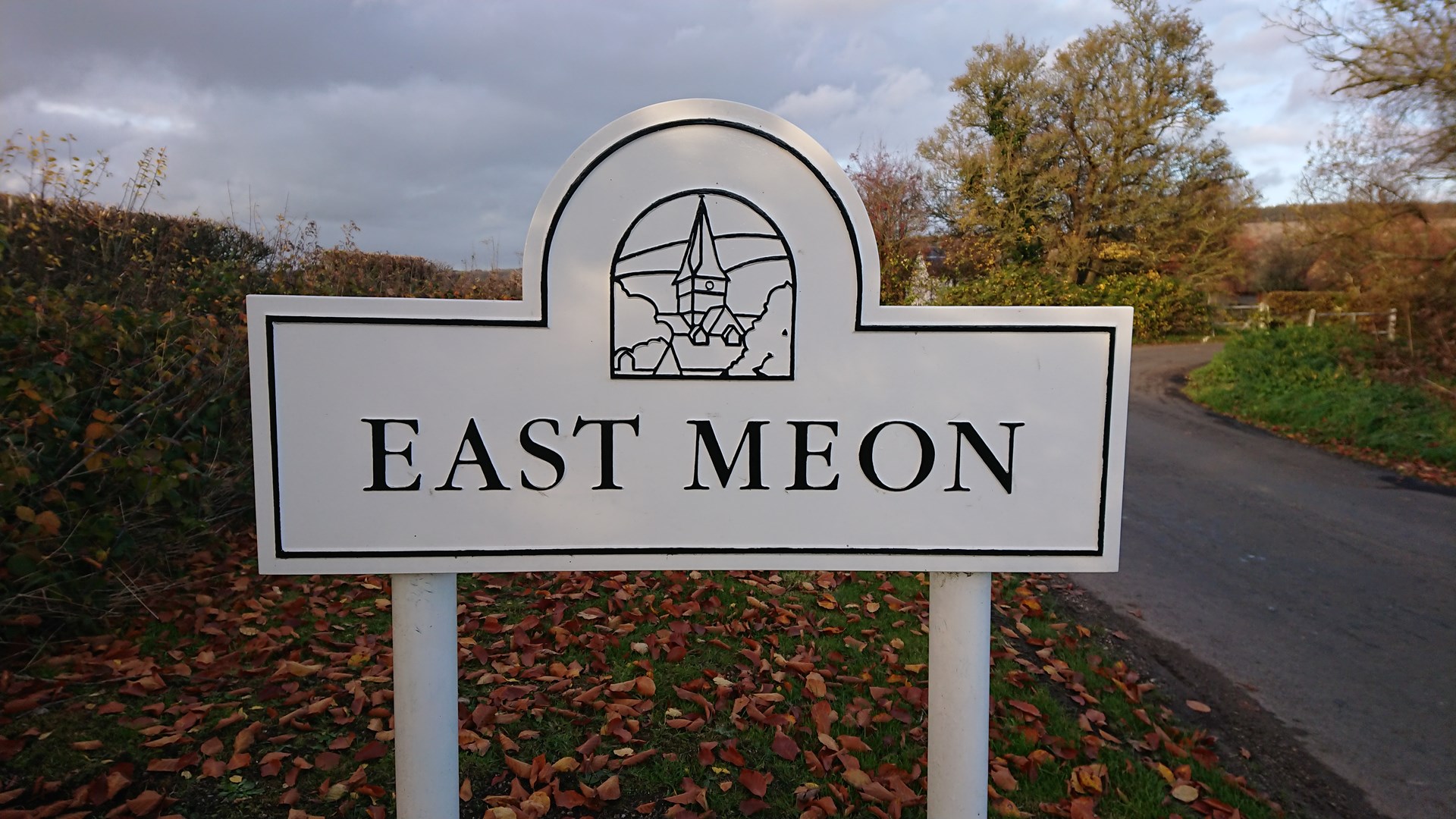 Information on the new homes to be built south of Coombe Road.
In line with our Neighbourhood Plan, the developer has agreed to market the 6 open-market properties to people with a connection to East Meon (have lived or worked in the Parish in the last 2 years or have a close relative who has done so) as soon as information is available. The houses will be a mix of 2 & 3 bedrooms, detached and semi-detached and are currently planned to be completed in summer 2023.
To register your interest, please email [email protected].
You will then be on the list to receive prices & sales details when they become available and prior to the properties coming to market. Availability of the 6 affordable homes on the site (a mix of shared ownership and affordable rent) will be administered via Hampshire Home Choice. If you have any questions, please contact Cllr Steve Ridgeon [email protected]
Disability Access Survey for East Meon
A Disability Access Survey is currently being prepared for the village by Sue Williams.
Sue along with the Parish Council welcomes any input from residents.
For example if you feel there should be a dropped kerb somewhere or a more accessible gate on Parish Council land please do let let us know.
The swings at the Village Hall play area are currently out of action
following an annual survey by RoSPA (The Royal Society for the Prevention of Accidents).
Unfortunately they were found to be unsafe due to the top beam showing early signs of rot, this is being looked into and will be replaced ASAP. Apologies for any inconvenience caused.
Hampshire County Council is seeking the views of residents about 20 mph limits within Hampshire.
The County Council is keen to hear from as many residents, businesses and other stakeholders as possible, to find out their views on the implementation of 20mph limits in the context of other highways priorities and the County Council's statutory duties to maintain the highway in a safe condition within a limited budget.
The findings from the survey, together with data about use of the highway, speed enforcement, road safety and environmental impacts will be important in helping to shape future policy relating to 20mph speed limits in Hampshire and, in turn, future decision-making around 20mph speed limits.
The survey is available at: https://www.hants.gov.uk/transport/transportschemes/20mph-speed-limits-consultation and should take just 15 minutes to complete.
It is open until midnight on Monday 12 September 2022.
Polling station review
Local political parties and Councillors will be consulted, and views are invited from electors within the Parliamentary Constituency of East Hampshire and Meon Valley (EHDC Wards) as well as such persons who may have particular expertise in relation to access to premises or facilities for persons who have different forms of disability.
Local community groups will also be consulted.
The consultation period for the review will commence on the Friday 1st July 2022 and end on Wednesday 31st August 2022.
SURVEY – https://yourcouncil.welcomesyourfeedback.net/Elections or Scan QR code on notice attached for survey
also a webpage has been setup https://www.easthants.gov.uk/polling-districts-and-polling-places-review
Electoral Services
01730 234350 / [email protected]
East Hampshire District Council,
Penns Place,
Petersfield,
Hampshire,
GU31 4EX
Update on the development of 12 dwellings on the Neighbourhood Plan allocated site, South of Coombe Rd
· Plans are in place to start works in the coming weeks.
· For marketing and development purposes, the site will be known as Penny Mile. The actual names of the 2 groups of the dwellings will be determined at a later date.
· A proposal for the landscaping of the site has been submitted by the developer to the South Downs National Park Authority and can be viewed here:
https://planningpublicaccess.southdowns.gov.uk/online-applications/applicationDetails.do?keyVal=RAQSPWTUKAR00&activeTab=summary
Cllr Steve Ridgeon
Chair – EMPC Planning Committee
May 2022
EAST HAMPSHIRE DISTRICT COUNCIL
(EAST MEON: THE HYDE) (TEMPORARY CLOSURE) ORDER 2022
NOTICE is hereby given that not less than seven days from the date of this notice, East
Hampshire District Council pursuant to an arrangement entered into under Section 19 of
the Local Government Act 2000, with the Council of the County of Hampshire, intend to
make an Order under Section 14 of the Road Traffic Regulation Act 1984, the effect of
which will be to prohibit any vehicle from proceeding along a length of The Hyde, East
Meon, from its junction with Church Street, for a distance of approximately 200 metres.
Pedestrian access and vehicular access to affected properties will be maintained.
The Order is necessary to facilitate works on behalf of Openreach to the overhead network.
The alternative route for vehicles will be via West Meon Road, A32, A272, East Meon Road,
The Hyde and vice versa.
It is expected that the works will last for approximately 6 months or until the works are
completed, whichever is the sooner starting on or after the 30 May 2022.
Not withstanding the above, it is expected that the closure will be required for 1 day,
between the hours of 9.30am and 3.30pm.
For any queries about the works taking place please call Sunbelt Rentals on 03700500792.
Dated this thirteenth day of May 2022.
East Hampshire District Council
Penns Place
Petersfield GU31 4EX
Neighbourhood Development Plan Site – South of Coombe Road
On 2nd December 2021, an Inspector appointed by the Secretary of State for Levelling Up, Housing and Communities upheld an appeal by Southcott Homes (Fareham) Ltd against the decision of South Downs National Park Authority who refused the application Ref SDNP/19/06024/FUL, dated 13 December 2019, by notice dated 16 April 2021. The application is for 12 new dwellings comprising 2 detached 2 storey houses, 6 detached two-storey houses, 1 two-storey building comprising 4 flats, detached car barns, 2 new accesses from Coombe Road, new footpath, an attenuation pond, swales and 5 metre landscape buffer on southern boundary.
This means that, subject to a number of conditions, the applicant can start developing the site.
To see the Inspector's full report and a list of the conditions covering the development, go to:
https://acp.planninginspectorate.gov.uk/ViewCase.aspx?caseid=3274207
Neighbourhood Plan Site - South of Coombe Road
A revised application for new dwellings on the site allocated for development in the East Meon Neighbourhood Development Plan has been submitted and is on the SDNPA portal here: https://planningpublicaccess.southdowns.gov.uk/online-applications/applicationDetails.do?keyVal=QWJ9CXTUK2C00&activeTab=summary
Comments from residents are encouraged and can be submitted through the SDNPA portal. The deadline for comments is 15th September.
Neighbourhood Plan Site
New plans have been proposed for the dwellings on land south of Coombe Road, one of our Neighbourhood Plan sites. To view these plans, and to comment, please go to:
https://planningpublicaccess.southdowns.gov.uk/online-applications/ and search for reference number SDNP/19/06024/FUL
or https://www.eastmeonpc.org.uk/community/east-meon-parish-council-15063/planning-tracker/
Hampshire County Council Automated Traffic Survey:
From 2nd - 8th October, Hampshire County Council installed equipment at 3 entry points to the village to measure the number and speed of vehicles entering and leaving East Meon over that period. Please click on https://www.eastmeonpc.org.uk/community/east-meon-parish-council-15063/speed-restriction-signs/ for an analysis of the data collected by the equipment. If you've any questions, please contact Cllr Steven Ridgeon ([email protected]). Next steps will be to use this information, and many other inputs, to work with Hampshire County Council on initiatives to reduce vehicle speeds in our village. This will be co-ordinated by Cllr Tom Tyrwhitt-Drake ([email protected]).
Parish Council response to Government White Paper: Planning for the Future.
To view the Parish Council's response please visit https://www.eastmeonpc.org.uk/community/east-meon-parish-council-15063/planning-news/
The Parish Council has now submitted its response to the planning application for the Neighbourhood Plan south of Coombe Road. You can read it on the SDNPA Planning Portal or under the Planning/Neighbourhood Plan tab on this website.
https://planningpublicaccess.southdowns.gov.uk/online-applications/https://planningpublicaccess.southdowns.gov.uk/online-applications/
Welcome to East Meon Parish Council. The historic parish of East Meon is located six miles to the west of Petersfield, Hampshire. It lies in a wide valley, bounded on its southern and eastern sides by the South Downs. The River Meon rises from a source to the south of the village and then flows through the village centre.
East Meon was an important Minster and Hundred in Saxon times. Both before and after the Norman Conquest it was a Manor of the Bishops of Winchester, who built the magnificent parish church of All Saints and the mediaeval manor house, The Court House. The village contains a number of ancient hall houses. It was chosen to be the 'Domesday Village' in 1986.
East Meon Parish Council hold 6 meetings a year which take place in the Church Hall at 6.30pm. All Parishioners are welcome to attend and the agenda for each meeting is available on the website and also on the village noticeboard. In addition to the regular meetings, the Annual Parish Assembly will take place in April.
For any information about events and news within our village and local services and businesses, please visit our community and parish magazine website meonmatters.com
For any information about planned roadworks in the Parish, please visit www.roadworks.org
For any information about the Parish Council, please contact the Parish Clerk - [email protected]