Home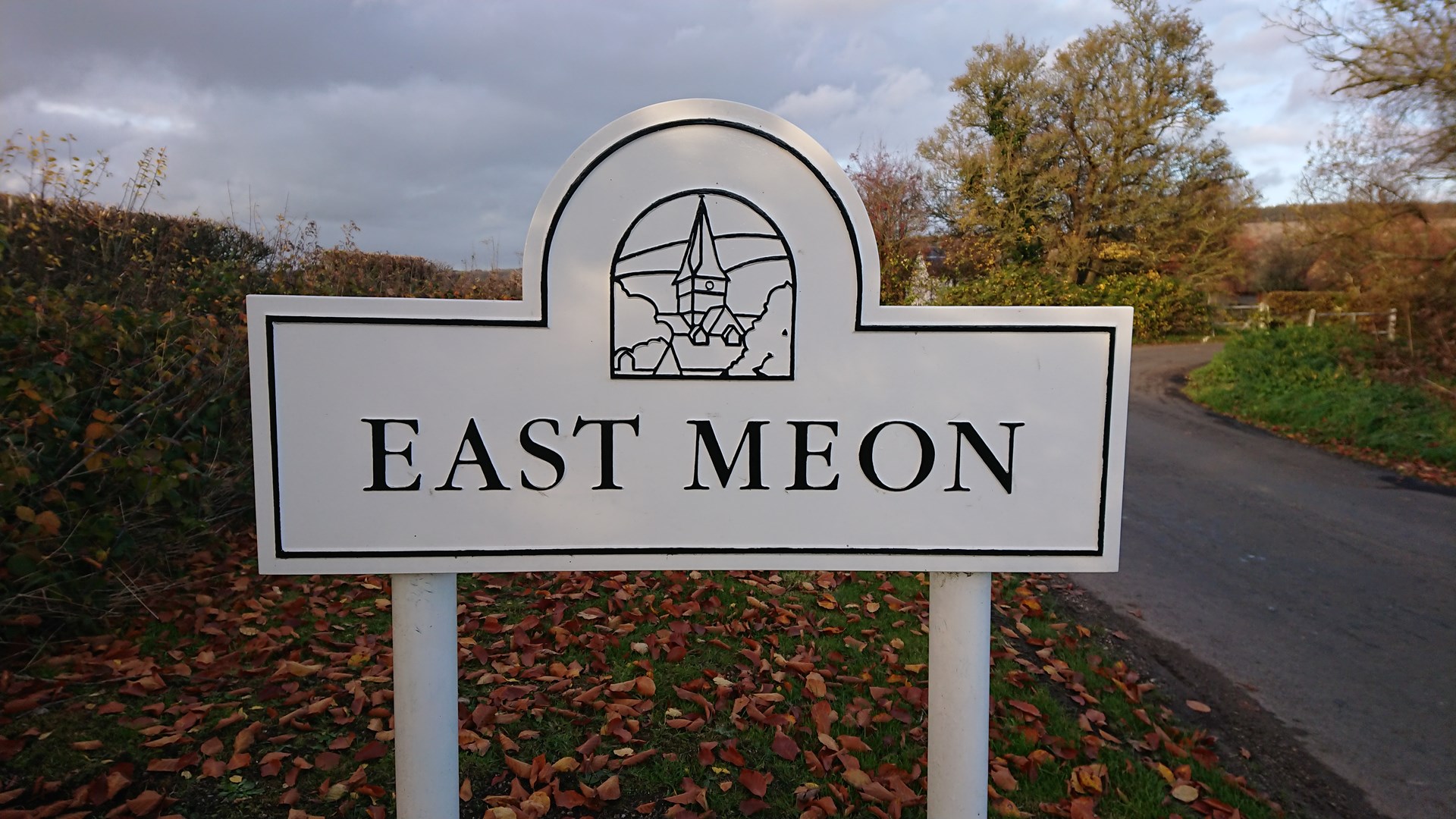 News Items
PARISH LENGTHSMAN - Vacancy
A part-time Lengthsman is required to work across a cluster of 7 local parishes in the Petersfield area. Duties will include routine maintenance work looking after the lanes and paths within each parish and will require approximately 280 hours a year in total. Applicants should have relevant experience, take a pride in their work and be aware of local needs. The role is sponsored by HCC (subject to funding) and is intended to provide added value to the core service and to improve the environment within local communities.
Applicants must be able to comply with the Health & Safety at Work Act 1974 and relevant legislation and have necessary public liability insurance (£10,000,000).
For more information, please contact Jenny Hollington, Clerk to Steep Parish Council (lead parish) on [email protected] or 01730 267784.
Applications must be received by Friday, 26th March 2020
Neighbourhood Plan Site
New plans have been proposed for the dwellings on land south of Coombe Road, one of our Neighbourhood Plan sites. To view these plans, and to comment, please go to:
https://planningpublicaccess.southdowns.gov.uk/online-applications/ and search for reference number SDNP/19/06024/FUL
or https://www.eastmeonpc.org.uk/community/east-meon-parish-council-15063/planning-tracker/
All Sports Court
The new restrictions in England mean that tennis is not permitted as of 5th January 2021 for the duration of the national lockdown.
Sadly this means we have had to shut our All Sports Court.
Hampshire County Council Automated Traffic Survey:
From 2nd - 8th October, Hampshire County Council installed equipment at 3 entry points to the village to measure the number and speed of vehicles entering and leaving East Meon over that period. Please click on https://www.eastmeonpc.org.uk/community/east-meon-parish-council-15063/speed-restriction-signs/ for an analysis of the data collected by the equipment. If you've any questions, please contact Cllr Steven Ridgeon ([email protected]). Next steps will be to use this information, and many other inputs, to work with Hampshire County Council on initiatives to reduce vehicle speeds in our village. This will be co-ordinated by Cllr Tom Tyrwhitt-Drake ([email protected]).
Parish Council response to Government White Paper: Planning for the Future.
To view the Parish Council's response please visit https://www.eastmeonpc.org.uk/community/east-meon-parish-council-15063/planning-news/
SDNPA Parking Supplementary Planning Document Consultation
South Downs National Park Authority (SDNPA) is consulting on a draft Parking Supplementary Planning Document (SPD) (full title – Guidance on Parking for Residential and Non-Residential Development). They would like to hear views on the document from members of the public. As parking is challenging in East Meon for both residents and visitors, the Parish Council will submit some comments, but we also encourage residents to do so as well.
The purpose of the Parking SPD is to give clear direction to all those involved in the planning application and decision making process regarding the provision of cycle and vehicle parking for new development in the South Downs National Park (SDNP). The Parking SPD applies to both residential and non-residential development and will replace all previous standards provided by the county councils in the SDNP once adopted. The Parking SPD will be a material consideration for relevant planning applications once adopted.
The Parking SPD is available to view on the SDNPA website (https://www.southdowns.gov.uk/planning-policy/supplementary-planning-documents/parking-supplementary-planning-document-spd-consultation/) and can also be viewed at the South Downs Centre, North Street, Midhurst, West Sussex, GU29 9DH. All comments must be received by 5pm on Thursday 19 November 2020.
Below you will see the Parish Council's response to the SDNPA draft Parking Supplementary Planning Document - Guidance on Parking for Residential and Non-Residential Development
East Meon Parish Council (EMPC) comments on the SDNPA Guidance on Parking for Residential and Non-Residential Development - Supplementary Planning Document
In many parts of the village of East Meon, the streetscape is dominated by parked cars, which detracts from the attractiveness and amenity of the locality. Many roads have no or limited pavement, so pedestrians must share the road with vehicles and cyclists, hence we have a strong bias towards any new development not contributing to on-street parking. In general, EMPC supports this Parking SPD especially the clarity it provides in parking provision, cycle parking and the how garages are counted in developments. However, based on recent experience, we would like to see it strengthened in the following areas:
Further ensuring developments do not result in vehicles parking on the road
Larger developments in the Parish generally have provided adequate off-street parking, presumably due to the extra attention given during the planning process. It is 'infill' or 'windfall' developments where parking is not given such a focus, yet these still contribute to the problem of parking in the village. For example, we have recent examples of new dwelling applications which have been approved and where parking is a considerable distance away from the dwelling (involving steps) and where parking spaces are against a hard boundary, which obviously makes it difficult to get in and out of a car and therefore less likely to use the spaces. EMPC would like the SPD to provide clearer direction ensuring that parking spaces are usable (and not just a 'tick-box exercise' on a plan), so residents and their visitors are not inclined to park on the street.
Materials
Consideration should be given to using a variety of hard landscape materials for parking, not just tarmacadam. When this has been used instead of the material stated in agreed plans, the LPA has declined to follow up. We would like to see recommended material options specifically mentioned in the SPD, as part of good design and to strengthen SDLP policy SD5 in this area.
Provision for charging of electric vehicles
The SPD and the Local Plan policies are too vague in this regard. EMPC would like to see a specific requirement for all new dwellings, which have their own driveway and/or garage, to provide a home fast-charging point for electric vehicles. It surely makes sense to do this when the property is built rather than have to retro-fit.
If any of these comments require clarification, please contact Cllr Steven Ridgeon [email protected]
CORONAVIRUS
If you have been told by 111 or your doctor to self isolate and need any help please telephone
East Meon Care Group on 0705 017 7505
-------------------
The Parish Council has now submitted its response to the planning application for the Neighbourhood Plan south of Coombe Road. You can read it on the SDNPA Planning Portal or under the Planning/Neighbourhood Plan tab on this website.
https://planningpublicaccess.southdowns.gov.uk/online-applications/https://planningpublicaccess.southdowns.gov.uk/online-applications/
Welcome to East Meon Parish Council. The historic parish of East Meon is located six miles to the west of Petersfield, Hampshire. It lies in a wide valley, bounded on its southern and eastern sides by the South Downs. The River Meon rises from a source to the south of the village and then flows through the village centre.
East Meon was an important Minster and Hundred in Saxon times. Both before and after the Norman Conquest it was a Manor of the Bishops of Winchester, who built the magnificent parish church of All Saints and the mediaeval manor house, The Court House. The village contains a number of ancient hall houses. It was chosen to be the 'Domesday Village' in 1986.
East Meon Parish Council hold 6 meetings a year which take place in the Church Hall at 6.30pm. All Parishioners are welcome to attend and the agenda for each meeting is available on the website and also on the village noticeboard. In addition to the regular meetings, the Annual Parish Assembly will take place in April.
For any information about events and news within our village and local services and businesses, please visit our community and parish magazine website meonmatters.com
For any information about planned roadworks in the Parish, please visit www.roadworks.org
For any information about the Parish Council, please contact the Parish Clerk - [email protected]